Clinical Practice
Evaluation and treatment of children with learning disabilities, ADHD, psychological and emotional issues, autism, Fragile X Syndrome and other related childhood disorders
Psychotherapy and behavioral therapy
Group therapy to teach pro-social behavior and social skills
Parental coaching and education
Family therapy
Consultation
Provide consultation to schools – includes instructional models, behavior intervention, functional behavior assessment, environmental accommodations and data collection
Provide staff development and lectures to schools, parent groups and clinics
Consultation can include review of videotaped case studies, on site consultation or consultation at the clinic in Colorado Springs.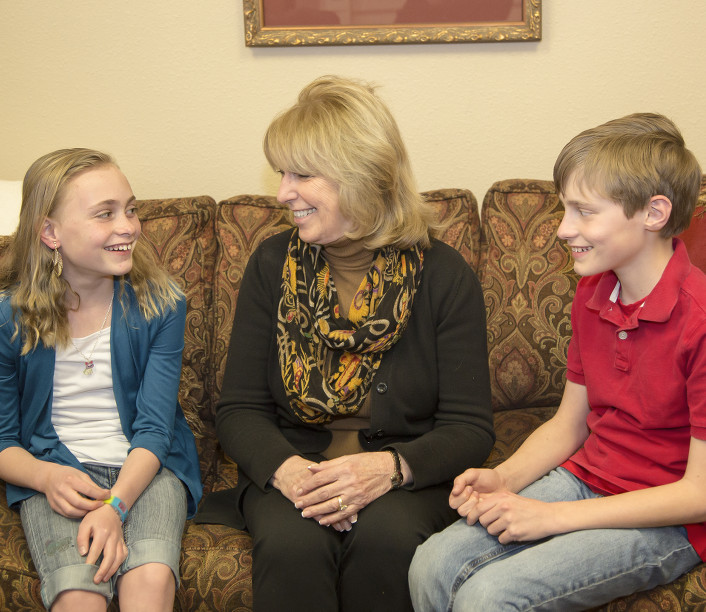 "As far as Australia is concerned, Dr. Braden is the internationally acclaimed expert on educational and psychological issues in Fragile X Syndrome. She has provided private clinical sessions and presentations to large numbers of families and professionals on multiple occasions in which she focused on practical, day-to-day issues including living skills, social skills, vocational issues, independence and relationships. Her extensive clinical experience enables her to cover children and adults of both genders and all ages. Dr. Braden has that rare ability to impart professional wisdom with empathy and that is greatly appreciated by all of us."
Request a Consultation
Looking to have a face-to-face consultation with Dr. Braden? Use this form to get in touch. If preferred, you can reach her office at 719.633.3773.
Request a Speaking Engagement
Holding an event or conference that you would like Dr. Braden to speak at? Use this form to inquire. If preferred, you can reach her office via phone at 719.633.3773